Don't take our word for it, here is what our customers have to say....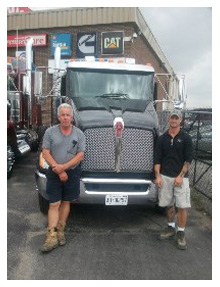 Superior Vault
Hi Drew,
I just wanted to take this opportunity to thank you for making my first experience with Kenworth so friendly, seamless and professional.
Honestly, I was a little nervous at first about making the change, but now that my new truck has arrived, I realize I should have done this a long time ago.
I am so satisfied and happy with my new truck, not to mention how proud I feel when everyone compliments me on it and I have you to thank for that.
Eric Snyder
Superior Vault Company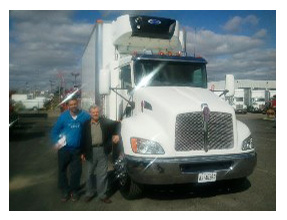 Aegean International Ltd
We just received our new 2015 T370. This is our first Kenworth truck after owning International and Hino trucks in the past.
I can say that it is by far the best built truck we've owned.
We chose Kenworth for many reasons including solid recommendations from current and previous owners, as well as great service from the sales department.
Drew was great to work with, he was patient with all of our questions and configuration changes and he was always very responsive.
I too can join the list of current owners that can provide a solid recommendation for Kenworth."
Bill Babatsikos
Aegean International Ltd
Second Harvest
Regarding your Service,
Drew helped identify the appropriate equipment and found us a unit to test drive, kept on top of the time line after we ordered, handled our questions and concerns fast and to the point.
We got exactly what we needed and on time, you went the extra mile when we wanted to change the spec and found a solution for us.
Our drivers love the truck and I now have a team that is asking for the next one to be a Kenworth. We have also used your service department and they were first rate, didn't waste our time and started looking at the unit right away, although I did hear that you went out back to see about our truck and we want to thank you for that as well.
James A. McAfee
Warehouse and Fleet Manager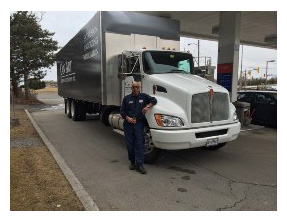 CAN ART
We at Can Art are extremely happy with our 2 brand new 2015 Kenworth trucks.
The fuel mileage is consistent even when the truck is loaded to the maximum; Drew's service has been exceptional, very efficient and friendly.
We have been complimented many times by our customers and suppliers;
Our drivers are very pleased and proud to be seen in their brand new eye-catching trucks!